A few words
about the School
---
Rajendra Mishra School of Engineering Entrepreneurship (RMSoEE), founded at Indian Institute of Technology (IIT) Kharagpur in the year 2010 aims to encourage entrepreneurial minds of the engineering students. The School imparts strong entrepreneurial culture and ecosystem for venture creation and early start-ups. It offers a five year integrated dual degree with M. Tech in Engineering Entrepreneurship and B. Tech in an Engineering discipline.
Learn More
Our Featured Courses
---
The school has a wide variety of full-time programs as well as open-electives across multiple subjects around the central theme of entrepreneurship viz:
B.Tech in Parent Department and M.Tech in "Engineering Entrepreneurship"
The school offers micro-specialization in "Entrepreneurship and Innovation"
RMSoEE facilitates trans-disciplinary research in and around technology-based entrepreneurship
Statistics
---
A prime difference between a B-school and Engineering Entrepreneurship is that we are product-first people, we focus on the product and then optimize the processes around it.As a result, 42 of our start-ups are now widely successful global companies!
Home to hundreds of entrepreneurs
Join a team of thinkers, dreamers and doers who can help give wings to your ideas
"RMSoEE gave me the platform and resources to start and pursue my own start-up. The innovation lab, the professors, all of them were extremly helpful. I don't think, we would make such progress if I hadn't enrolled myself in RMSoEE."
"For someone who wants to float his venture as outcome of his research work, the research period in RMSoEE is perfect as a gestation period to grow, learn in a multidisciplinary environment & start-up ecosystem."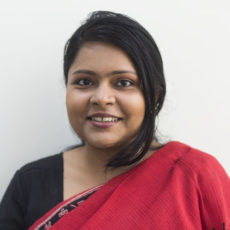 "This school provides the opportunity to engage into interdisciplinary research on which i have been always interested. Further, often we are engaged into various entreprenurial activities which gives a substantial idea regarding the compatibity of our research with present industry context."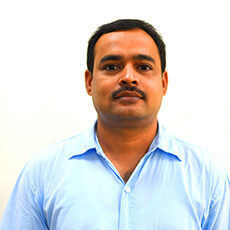 "The school provides the unique opportunity to pursue the research on the domain you truely cherish apart from your academic background. This becomes possible because in the departmental architecture there are faculties from interdisciplinary domains like hardcore science and engineering, management, economics, social science and finance etc. which are necessary for this specialized and thematic
"In view of the increasing importance of entrepreneurial practices, Students in this School learn a culture to innovate and with a mindset that they can make positive difference to the society we all live in."
Latest News
---
Prime Minister Yuva Yojna (Udyamita) is the flagship program of Government of India for Entrepreneurship Education to Youth, through Ministry of Skill Development and Entrepreneurship.