A Pioneer of Engineering & Management Education
---
Professor Rajendra Mishra helped establish the foundations of IIT Kharagpur
which today is a world-class technological institution. By pioneering the building blocks of an engineering school – Mechanical, Production and Industrial Engineering disciplines were set up by Prof Mishra; he also helped bring industry and academia together – forging an alliance which has been crucial to the history of modern corporate India.
Prof. Mishra was the first Management teacher in the country
and under his leadership the Department of Management Studies was established in 1954 in IIT Kharagpur, bringing to the school his decades of experience in industrial innovations and production and resource management. Prof Mishra's stints in various leading entrepreneurship firms, and global exposure through interactions with American and European industries; allowed him to devise a new course for a young nation.
Professor Mishra initiated the education of Industrial Engineering in India in the mid-50s and by leveraging his experience in industry Prof Mishra constructed an educational curriculum in Production Engineering which covered process engineering, design of jigs and fixtures, tools and gauges, applied plasticity and metrology.
Crucially, Prof Mishra started Executive Development Programmes for Industry executives aided by a faculty of industry and education stalwarts such as Sir Jahangir Ghandhy, Former President Shri V. V. Giri, Former Minister of Higher Education Dr.Triguna Sen, and Sir Dr.RamaswamyMudaliar.700 senior executives participated in programs focused on Productivity Enhancement which ushered in modern concepts and techniques of professional management to corporate India.
He has also been responsible for the creation of Industrial Management Centre, the first of its kind in IIT system, in 1973.
Prof Mishra's enormous contribution to the cause of education and industry was recognized when he was honoured to become a Fellow of the Institution of Engineers, India, and Fellow of the Institution of Production Engineers, UK.
The life of Rajendra Mishra is a testament and reminder of the realization of Prime Minister Jawaharlal Nehru's stated objective for IIT. From a humble beginning in a remote village of India, Professor Rajendra Mishra left a legacy that in one way or another impacted the lives of students and staff of the first Institute of higher learning.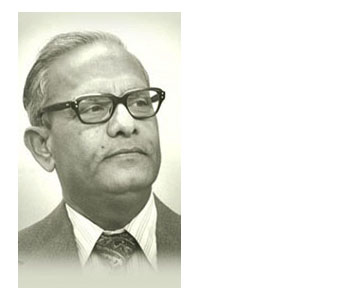 Professor Rajendra Mishra